Imagine a new regulation has just been introduced that will alter how your businesses function. It could be new tax legislation, employment law or data management policies. The inability to comply with these rules could be detrimental to the reputation of your organisation. So, in this case, bringing a shift in business operations allows you to avert the risk of punishment. The necessity for simple and adaptable business processes cannot be undermined.
Business processes are witnessing massive changes with the introduction of digital transformation. Now, if your business is functioning on the same process for a significant amount of time, it's time you embrace the new processes. This is when business process management comes in. Let's read through the reasons why you should improve your business processes.
For the sake of flexibility and agility
The modern corporate sector is driven by competitiveness. Thus, the business needs to be flexible in its operations. Keeping track of the developments and trends is vital for your business. This is why business process management is useful.
One of the significant aspects of business process management is that it is easily adaptable and open to change. "You can present any operational change in the company that's tailored according to what you need", opines Malcolm Crosby, an expert on business assignments.
It's quite simple and doesn't require a lot of expenditure, to begin with. It also enables new opportunities to usher in a while staying in touch with the latest trends. This helps monitor the market position and changes.
Employ a consumer-centric approach
It's rarely a secret that consumers are the backbone of any business. Now, effective business process management allows an organisation to have smooth operations and maximum productivity. This causes a company to emphasise more on developing relationships and a client-base.
Business process management brings businesses closer to technology and allows them to be more engaging, responsive, and fast. All in all, it presents a complete package to ensure customer satisfaction. It lets you develop a strong connection with your consumers and also lets you decipher and focus on the consumers' requirements.
Hence, business process management is a great way to deliver the perfect results for the consumers as well as all the interested parties.
Agreement with security and legal regulations
It's vital for a business to abide by the legal regulations and security laws. With efficient business process management, companies will develop working procedures as per the industry regulations. Any delay in maintaining the changed rules can lead to fines and charges.
Business process management ensures that every regulation and security measures are updated properly, and any change is applied immediately. The properly documented process can lay the foundation for improved security other than supporting enforcement.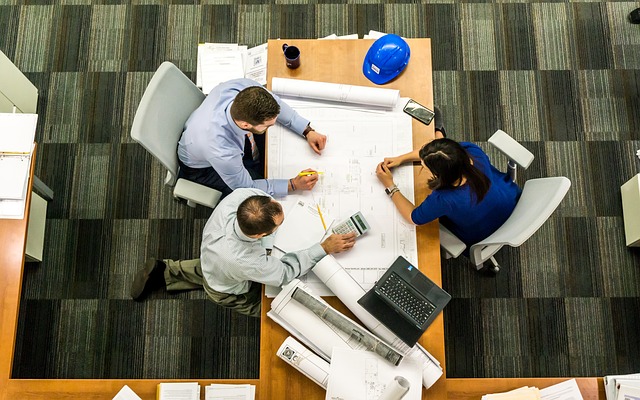 Focus on operational efficiency
A significant concern for many organisations is that business processes are often unsuccessful, resulting in an increase in waste, primarily money and time. This can be a hindrance in the way of smooth and effective operations. Embracing business process management enables the company to focus on the non-efficient activities and emphasise on modifying them.
The proper process allows businesses to have a more efficient operating system comprising of better execution, design, and performance. This method also protects the system from any security breach and internal fraud. Creating transparent procedures allows organisations to be more result-focused and productive.
Attention to employee satisfaction
Well-developed business processes motivate employees and teams who generally aren't too keen on wasting money or time. A proper business process cuts down on tedious, repetitive tasks that take up a chunk of the working hours and considerable brainpower.
This way, employees can concentrate on job functions they care about rather than searching frantically for documents and manually entering data. Seamless procedures result in a happier workforce, which further ensures more productivity and revenue.
The Application of IT and technology
The focus of business process management is on compliance with applications that support the processes adopted by the organisations. The integration of a crucial IT system can cause tension between IT and the rest of the departments within a company.
Business process management offers you a summary of all and what your organisation does. It helps monitor and analyse tools for executive decision-making when integrated with technology. For the businesses to manage individuals and systems, all the processes can be assessed end-to-end relative to expected results.
Promote business analysis and improvement
Business process management ensures incredible performance structure. Rather than a significant change that occurs at once, continuous improvement is a gradual approach to making incremental improvements over time.
In such scenarios, an appropriate business process would encourage you to analyse your business operations in-depth. You'll also be able to apply small, additional changes depending on evidence-based details. Nonetheless, consistent improvement will only be advantageous if your workers are dedicated and motivated.
Swift data transfer
As your business grows, the management is required to present a more reliable yet efficient means of transferring company knowledge and information. Business process management eliminates the rigid rules and regulations and allows the employees to focus on the task at hand entirely.
Since it provides a well-defined work-flow system chart, data can be registered, stored, and exchanged with other team participants. This means that access to information is easy and eliminates repetition in work, leading to a more motivated and happy staff as well as more productivity in the operations.
Endnote
The reasons for upgrading your business processes are plenty. Through constant improvement, your business will become more efficient. The business that considers these factors will witness steady growth.