WordPress is the most popular CMS in the World Wide. WordPress is cover the 60.4% share all market. WordPress provides free and paid WordPress Themes for customization. As rational consumers, our purchase decision is a result of two factors;
Individual Preference, and
Social Conformity.
The intensity of each of these factors varies from one person to another. But upon studying the market trends, it could be said that the latter influences the purchase decision more than the former. The habit of socializing has brought a different change in the way we perceive things before we consider its purchase. So, the new gospel of purchase dictates that businesses that want to sell and be ahead in the race must establish an online presence that enhances your sales.
The first rule of thumb in creating an online presence is developing a website. We have a bunch of options when it comes to creating an online presence – given that it has been around for over a decade. And WordPress is one of the many platforms that will cater to your website development needs, hassle-free. It is a free and open-source content management system that powers 30% of the website on the internet. Its popularity has only increased gradually, making it a prominent CMS that the developers trust. Since it is free, it allows room for experimentation and discovery.
The next step is retention; it takes 0.05 seconds for a user to form an impression about your website. The choices are pretty obvious,
Either click the X button on the top right corner, or
Keep surfing.
The action that they take is directly proportional to the aesthetics of your website; the better the aesthetics, the longer they will stay. So let's find out the ways to increase the session time per user by enhancing the design of your website.
Things To Keep In Mind While Choosing A Theme
When you're selecting a theme for your website, you must remember that it is going to represent your company as well. It is not just to beautiful your website, but it is also an important pillar that communicates with the user without any words. Based on the background of your company, you must choose an appropriate theme.
Now, let's look at the technical considerations while choosing a theme for your WordPress Website.
Actions and Filters are the two kinds of hooks that allow you to add specific codes and modify them for your website. The former enables you to add customized code for a different functionality at a particular point. Quiet like its name – the latter allows you to find and modify data before it goes to the database.
This criterion allows you to customize different functionalities for your theme and predicts its flexibility.
A responsive website provides the user with the ultimate experience while they are surfing it on a computer, laptop, mobile phone, or a tablet. Checking if the theme is responsive ensures that you're thinking ahead and in a user-oriented way.
Usually, a theme involves a substantial amount of data, and it could make your website slow. And this could tank your SEO rankings by a large margin.
Anytime you choose a theme, you must consider the duration of support extended by the owners. The span varies for different themes.
Review, Ratings, and Updates
Considering the reviews and ratings of a theme before you go for it, is a part of being a rational consumer. But examining its latest update is also significant because it can tell you the kind of popularity and attention it receives.
After you've considered these points, you have an idea about your theme and can go ahead to selecting them.
Here are the top five themes that we feel are apt for small businesses.
1) DIVI WordPress Themes
Divi by Elegant Themes is a combination of excellent page layout and the customizable drag-and-drop feature. It allows you a selection of plenty of templates for your website, without having to go through a series of codes.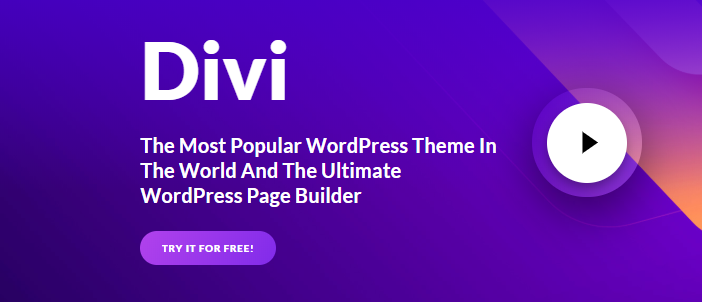 As a small business, you do not want to invest a lot of time in coding for your website. Since you want to establish an online presence before your prospective buyer looks you up on the internet, DIVI allows you to do so, hassle-free!
Divi comes with 86 themes and 6 plugins in a package, and it costs $89 for a year and $249 for lifetime access for the theme. The only difference between the two packages is the one-time fee. In the latter, you only have to pay once to access all the themes and plugins.
2) AVADA WordPress Themes
Avada is a multi-purpose theme with a wide range of selection of web-pages and website layouts. It is the #1 selling WordPress themes because it allows you to set-up your website quickly.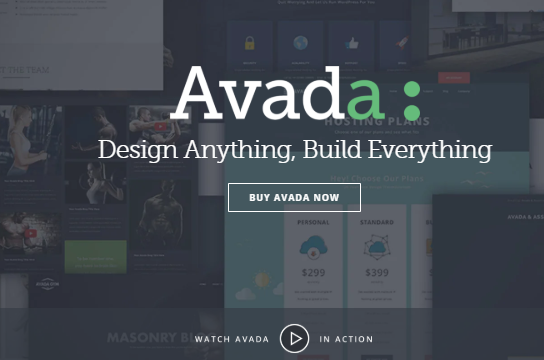 ThemeFusion is the creator of this multi-purpose variant that is fully responsive and allows you to create a vibrant website, without having to go through any extra coding.
Avada comes for $60 with an installation on one website and 6-months' support. If you wish to purchase it for another website, you must pay another $60; if you wish to extend the support for another 6 months, then you must pay $18 for the extension.
3) X WordPress Themes
X Theme is yet another multi-purpose theme with a template manager and a drag & drop page builder that allows you to customize different blocks of your webpage. It also allows you to create a website for multiple purposes very quickly.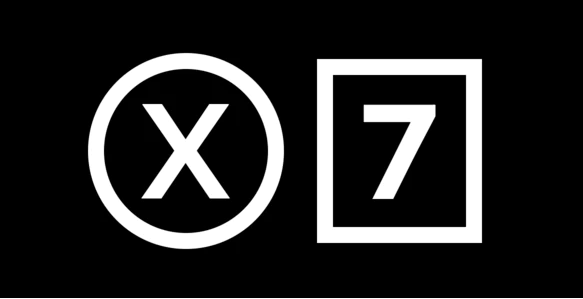 The X theme is priced at $64 for the premium experience. The makers of X Theme claim that if you are a small business looking to create a website of your own, then you must go with this theme. Here are ten reasons why you MUST purchase this theme in 2020.
4) Enfold WordPress Themes
Enfold is a mega theme that aims at performance optimization. Since its introduction in 2013, it holds the status of the bestselling WordPress theme. If you are a small business that is just initiating your website, Enfold allows you to go through demos that allow you to envision the structure and content of your website. This way, you get a clear picture of your website and can make an informed decision. Also, it comes with a multitude of features that allows you to choose this theme for a variety of purposes.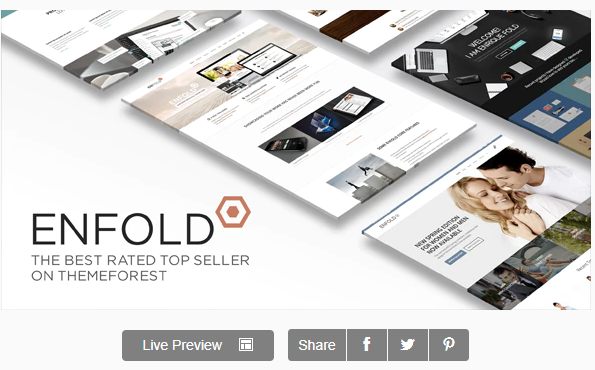 Another essential aspect that you must consider while choosing a WordPress theme is the SEO perspective. Enfold is built with strict coding standards that optimize your SEO rankings.
The price of Enfold is $59 with a 6 months subscription. If you wish to extend your support period, you must pay an additional $18 for the extension.
5) The 7 WordPress Themes
The7 is considered as a pocket-friendly and a plug-in friendly theme. It comes in combination with a plethora of plug-ins and is compatible with WooCommerce, Yoast SEO, All in One WP Migration, and many more. The7 and its bundled plug-ins are SEO-friendly, Mobile-friendly, and GDPR-ready.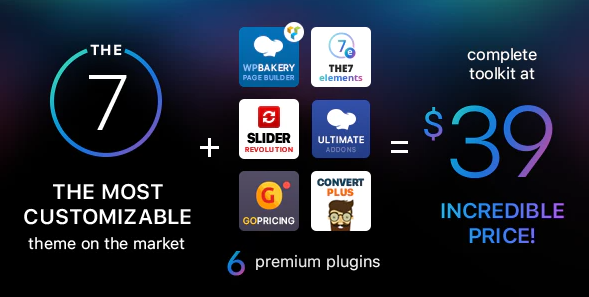 Apart from integrating your website, you do not have to worry about much. It allows you a selection of 40 high-quality and pre-made websites and enables you to combine web-pages from different demos. The7 comes at $39 with 6 months support and $174 worth of plug-ins. It is affordable for small businesses and also efficient, given the number of plugins that come with it.
Conclusion
By now, we all understand that WordPress dominates the CMS arena by a large margin. When you look at it, each theme one-up's the other in some or the other way. And as a WordPress Development Company, you must look at all the aspects of the theme and make an informed decision. Like we said in the beginning, as a rational consumer, we must make sure that we confirm with all the sources and choose a theme best suited for our website.