Picture this. You have an urgent presentation to make. And just when you're about to finish it off, your laptop or tablet decides to malfunction, so you end up losing all of your presentations. Fortunately, there are tools that can recover any file that you have accidentally deleted or lost. These file Data Recovery Software assist you in recovering crucial files on your PC or tablet.
Files you delete can leaves their traces on your hard drive, USB drive, or even smartphones, etc. These files can be retrieved using free data recovery software. These tools help you retrieve documents, music/audio files, videos, images, and more. Some of them are listed below.
Disk Drill
This platform is undoubtedly a leading name among all its contemporaries. This software can recover deleted files from your device even if it's unreadable. With Disk Drill, recovering deleted photos, music files, videos, USB flash drives, SD cards, etc., becomes a cakewalk.
This tool can retrieve nearly 500 MB of data for free. Also, it lets users prepare image files in the form of IMG, ISO, or DMG files.
Restoration
This platform is free to use. Its prime qualities are simplicity, as it doesn't require any complex installation, only a click on the .exe file. However, the quality of retrieved files may not be on par with some of the other recovery platforms.
The beginners will find it extremely convenient to understand and work with.
Test Disk
If you're searching for platforms to carry out partition recovery, then this is it. It's a command-line tool that backs many operating systems and file systems. If you have inadequate awareness in matters of file recovery, its functionality may hamper the potentially retrievable data.
This tool comes with a bootable version and is still backed by its developer. It comes with a brilliant operating system and file system support.
AnyRecover
This data recovery software is available in a free and paid version. It can recover deleted or lost files based on different data loss situations. It supports multiple types of devices for data recovery. This is can be utilized to recover the data that are lost by disk damage, virus attack, formatting, deleting, partition loss, etc.
AnyRecover can perform emptied recycle bin recovery, external device data recovery, and raw partition recovery, etc.
Recoverit
This resource by Wondershare is a comprehensive and professional solution to recover lost data from flash drives, computer disks, SD cards, etc. It offers a preview before recovery.
You only need to follow a 3-step data recovery process – select, scan, and preview, to get the recovered files back. Its technical support is accessible for free, 24×7. This software can recover deleted files like videos, photos, audio, emails, etc.
Ease US Data Recovery Tool
This one consists of multiple features like accidentally deleted file recovery, virus attack recovery, formatted recovery, hard drive damage, recycle bin empty data recovery, OS crash recovery, lost partition recovery, and RAW partition recovery.
This resource will successfully recover your data from various types of devices like PC, hard drives, laptops, video players, pen drives, digital cameras, etc.
Advanced Disk Recovery
It can quickly recover lost, deleted, or formatted data. It can even retrieve lost or deleted audio, photos, videos, documents, etc., from a hard drive, USB, or other storage media.
It's a 100% safe and hassle-free solution. All deleted data will be recovered without overwriting the actual data. This resource is compatible with various devices like SSD, USB, PC, laptop, and external Disk.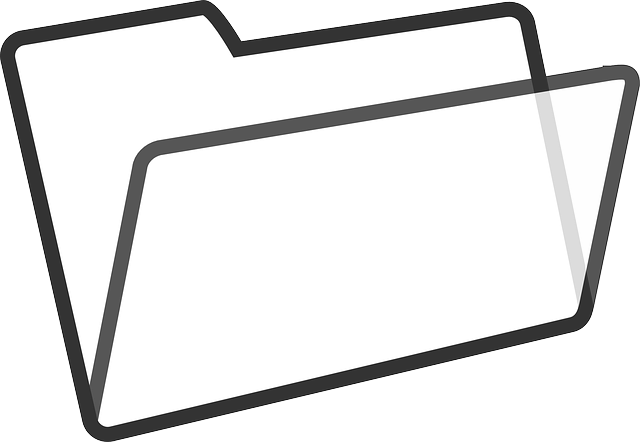 Windows File Recovery
Even Microsoft has a tool for data recovery, but it's not as simple to use as most of the other software mentioned here. This resource runs over the command line, so you must type out everything you want to do. Many people still find it convenient to use.
This software involves more elaborate processes than using a standard application where you can point and click on menus and buttons.
Aiseesoft Data Recovery
It's another brilliant solution to easily retrieve deleted or lost files from a computer, memory card, hard drive, etc. You'll regain the photos, audio, videos, documents, emails, etc.
It's capable of retrieving data that are deleted or lost accidentally, owing to some hard drive problems, the formatted partition, or crashed computer. It's basically an all-in-one solution for recovering any type of data like images, documents, emails, etc.
iBoysoft Data Recovery
This tool starts off as you select the hard drive to scan and then highlights all the deleted files in a regular folder structure like you find above. You can browse through them much as you can in Windows Explorer and select the files you want to restore, opine eminent programming assignment makers online.
Besides being able to filter the outcomes by file extension and search by file name, you can preview the file before recovering it.
Stellar Data Recovery
This free tool is lauded for its simplicity by many users because it walks you through a simple wizard where you select where to search for the deleted files.
A brilliant feature of this software is the preview option while the scan is still taking place. You can check which files the platform detects before the scan is done.
PhotoRec
Your precious data can be retrieved with the support of this excellent tool even if the file system is severely damaged or has been reformatted. It supports Mac OS, Windows, Linux, and NetBSD.
Since it provides read-only access, it's safe to use this software. PhotoRec doesn't come with a graphical interface.
Wise Data Recovery
It's again a remarkable tool for you to consider. You can retrieve your deleted images, emails, documents, videos, etc., from the removable or local drives.
This software will eliminate all your problems associated with data loss. If you have removed your files by mistake or lost them accidentally, you can simply retrieve them with the help of this software quite conveniently.
Endnote
There are many other prominent file recovery software that you can explore. So, if you have any other software you swear by, then share it with us in the comments.
Author bio: Karen Hamada is a guest lecturer for a distinguished college in Australia. Preston has earned her Master's in Statistics from Federation University. She loves reading and blogging during her leisure time. She's also an academic advisor for MyAssignenthelp.com and provides assignment help services.
Top 23 Top-Rated Video Downloader Apps & Sites for Android 2021