Businesses, whether small or large, need a web hosting services for generating websites for promotion and sales. Many businesses rely on other IT solutions providers to get desired websites.
However, businesses are getting sophisticated and independent, day by day. If you own a small business then a web hosting service can help you to reach more and more clients on the internet.
Hence, it becomes easy to reach your target audience through the internet. And, the hosting services simply connect your business to the internet. Before you carry on your search over the best web hosting services, you should learn what web hosting is and why you need that for your business. So, read to find more.
Definition of Web Hosting
Web hosting refers to the service that stores the data on your business website on the internet. Additionally, people can access the website and its details through your website. If you use such web hosting services you need to pay for them, too. The web hosting service provider delivers you a space on the internet where you can post your text, business content, images, and videos.
Every business differs from the other and so does the web hosting services do. There are diverse web hosting services and plans that can be modified according to different business requirements. It can be shared hosting, with multiple websites, or a dedicated hosting that comprises the entire bandwidth for a specific business.
Why Use Hosting Services?
You have already known that hosting services allow your website on the internet so that people can reach your business. Basically, web hosting service providers deliver you three principal objects. And, they are domain, server, and storage.
A domain is the web address and it helps your visitors to find your website. The server hosts your websites live on the internet. You can store all your website data including texts, images and videos.
It is very clear that without these three majors no one can reach your website. That's why you need a trusted and versatile web hosting service as per your requirements.
Let's see which web hosting service would be beneficial to your business.
Top 10 Web Hosting Services
When it comes to hosting services there are different ideas such as reseller hosting, cloud hosting, self-managed hosting. If you choose the self-managed one then you have to take care of software updates, security protection, site backups, online transactions, and installation of the website.
Besides that, you should rely on a service provider that guarantees an uptime of 99.94%, consistent customer support, high-performance. A high uptime signifies that your website can turn up readily if the server goes down for a while.
That's why to choose your web hosting services as per your need; otherwise, you can't take advantage of hosting services to the fullest. You can opt for a Virtual Private Server for dedicated hosting.
Here, we have highlighted only the best web hosting services; so choose the one that suits your business and fits perfectly with the objective.
Bluehost
In case, you are looking for an all-rounder web hosting service provider then Bluehost has got every basic feature in a more simple and realistic manner. This service provides the highest uptime of up to 99.99%.
Additionally, you can access one-click installation for Joomla, Drupal, WordPress through cPanel mechanism. Besides this, you can avail 50GB storage space with Bluehost.
Bluehost is overall the best web hosting service with premium SSL and all round the clock customer support. Moreover, the service provided by Bluehost is relatively easy to use. The entry-level cost-effective web hosting service also offers a 30-day money-back guarantee.
HostGator
Hostgator is proudly serving more than 2000000 websites currently. This can be your first choice of hosting service if you want to go for cloud hosting. This is a strong competitor against Bluehost with a tremendous uptime guarantee and speedy performance.
Moreover, it offers you unlimited email accounts, unmetered disk space and unmetered bandwidth. So, you can avail easy WordPress install and a free domain for a specific time frame.
The host also allows you to customize your own website. So, you can try building an e-Commerce website when you are just a beginner with HostGator. However, you can entrust their service for SSL security protocols and 45-day money-back guarantee service.
DreamHost
Make your business dreams come true through this business-friendly web hosting service provider. You can avail shared hosting services when you are just a beginner and DreamHost provides a perfect shared hosting service with unlimited bandwidth.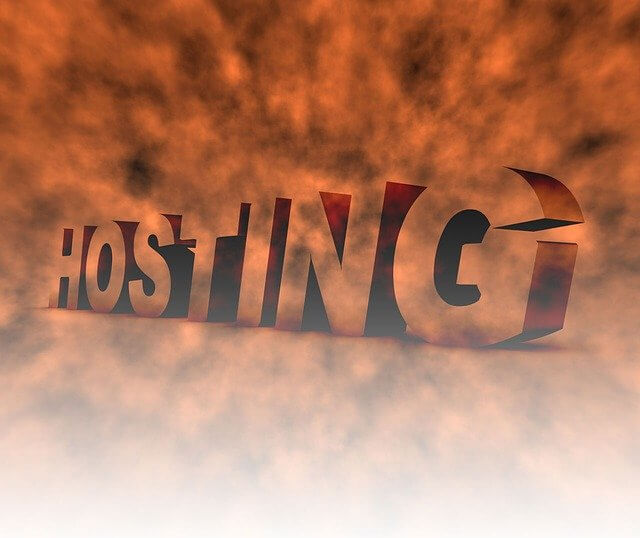 That means you can access as many websites, email accounts, and MySQL databases as you want for your business purpose. All your sites remain protected and you get advance installed WordPress with every service pack from DreamHost.
It also offers dedicated and cloud-hosting services. But, you get limited storage of up to 60GB. The billing of DreamHost is quite flexible. You can avail a guaranteed money-back service within 97 days after you have subscribed for the service.
Hostinger
Small businesses prefer shared hosting more compared to dedicated or VPS hosting because of billing issues. Hence, they require easy, reliable and protected hosting service. Hostinger has been getting appreciation and recommendation from established businesses for their pocket-friendly and exciting features. You can avail your business starter pack with 30GB storage with the facilities of unlimited databases, bandwidth and websites.
Overall, Hostinger is really cheaper than other preliminary hosting packages for business. It would refund your transaction if you don't like their service within 30 days only.
SiteGround
This service is personally recommended by WordPress.org. SiteGround is a heavy-weight web-hosting service provider offering website builder, daily backups, email accounts, SSH access, at no additional cost. Superb uptime and speed are guaranteed from SiteGround. It has included WordPress hosting, cloud hosting, dedicated servers, enterprise hosting, as well.
SiteGround rents servers from Google rather than acquiring in-house servers. You can hire service from SiteGround at a comparatively cheaper price, as well.
GoDaddy
Are you looking for a hassle-free business hosting service? Then, GoDaddy has got your back. Especially, small businesses are not aware of every technical complication of web hosting service. That's why you can avail more handy features through GoDaddy. Generally, you can avail 60GB storage with dedicated resources and shared hosting service.
Other facilities such as unmetered bandwidth, unlimited bandwidth and websites are similar in comparison to most of the hosting services. Additionally, you can grab a one-year subscription on Microsoft Office 365 Business with a yearly subscription of GoDaddy.
By the way, GoDaddy subscriptions can be quite more expensive than other web hosting services for business. But, it is worth the price as you can avail more business-effective features.
iPage
In case, you are looking for the most affordable web hosting plans then iPage can drive your business requirements. Every iPage hosting plan comes up with free domain registration. Additionally, every user can avail a free drag, SSL certificate and drop site builder.
Most importantly, iPage offers a single plan for shared hosting service. You can continue with your unlimited hosting and you need not upgrade to a more expensive hosting plan. However, you can expect the uptime of your website up to 99.96% with iPage hosting plans.
InMotion
InMotion has earned a huge reputation for providing recommendable web hosting services. If you own a small to mid-range business then you can choose InMotion. Avail continuous customer support and advanced VPS hosting from InMotion. Basically, they are the first to launch dedicated servers for web hosting purposes. But, service plans from InMotion can affect your pocket more, when compared to other hosting services.
Liquid Web
If you love to go with VPS only then you can opt for Liquid Web. By the way, it can provide shared and cloud hosting plans. But, the main restriction is that you can't change the interface. For instance, you can't install Windows. However, you can get 40GB storage, 100GB backup and 10TB bandwidth from Liquid Web.
However, you can get customer support at any time from their quick responsive customer service. Every VPS plan can be personalized with the Linux Operating System. You can avail cost-effective and guaranteed money-back service from Liquid Web, as well.
GreenGeeks
GreenGeeks have got experience in web hosting services for more than twelve years. Currently, they are hosting more than 500000 websites. Avail superior hosting features especially powered for your business.
Access free domain, cPanel, PowerCatcher, unmetered bandwidth with countless email accounts with GreenGeeks. Moreover, you can activate night backups for the convenience of your business. Grab wallet-friendly deals with intense customer care from GreenGeeks.
Lastly…
We have considered the best 10 web hosting services after researching more than thirty such hosting service providers. Consequently, we have found the best and gave a brief overview of them.
Now, you have to decide which web hosting services you should choose according to your business necessities. Compare their price ranges and service availability in your region before making any crucial decisions.
About Author Munaf Khan
A tech-blogger, traveller and digital marketing specialist. His passion to unfold the latest technical and business-related development is out of the box. His admiration for tech and its niches has shaped him into being an entrepreneur in hosting services. He believes in a technology-oriented business world and thus believes every tech service should be easily reachable. You can follow his blog UAE Technician here