Indian mobile Games you must try on your mobile –
As we all know, India has banned 59 Chinese mobile apps, whatever the reason you can guess it can be either international boundary conflict, safety, and security features, or Galwan Valley conflict. But India gave it's first preference to the safety of their citizen's data through these apps. While using mostly apps, we allowed for the permission of using our Media, Messages and many other confidential data to the apps, and this permission of sharing of data converts to cybercrime in the future and creates issues for us.
Most of the apps we are using is a part of our daily life like for document sharing we use Shareit, for urgent scanning and mailing, we use Cam Scanner, to search something over the internet, we try UC browser all these apps are Chinese apps and save our data which might later be unsafe for us and cause cybercrime.
Similarly, there are many online games we love to play on our mobile phones without knowing about the developer company and the ads we view in between the game, developer company earns a good amount of money from that. That means the free games we are playing on mobile phones also help the developer company and their country in financial terms.
India having many genius minds is now allowing its developers to come up with some new innovation in all fields on mobile apps either in Video conferencing apps, data sharing apps, entertainment apps or in mobile games.
As everyone love to spend their free time over mobile phones, either on chatting or playing some games, here I am sharing
a few lists of games developed in India –
1. EndlessTap:
As the name of the game declares itself as a game of endless fun, the more you tap on the screen the more you reach a difficult level. There are 3 levels in the game: Easy, Medium, and Hard. The more you play the more you find it entertaining.
2. Beads Tower:
Our Beads are too social sort them with their family. Beads tower / Sorting Beads is color sorting puzzle game with 400 engaging level. all you need to do is sort all colorfull beads with same color of tube.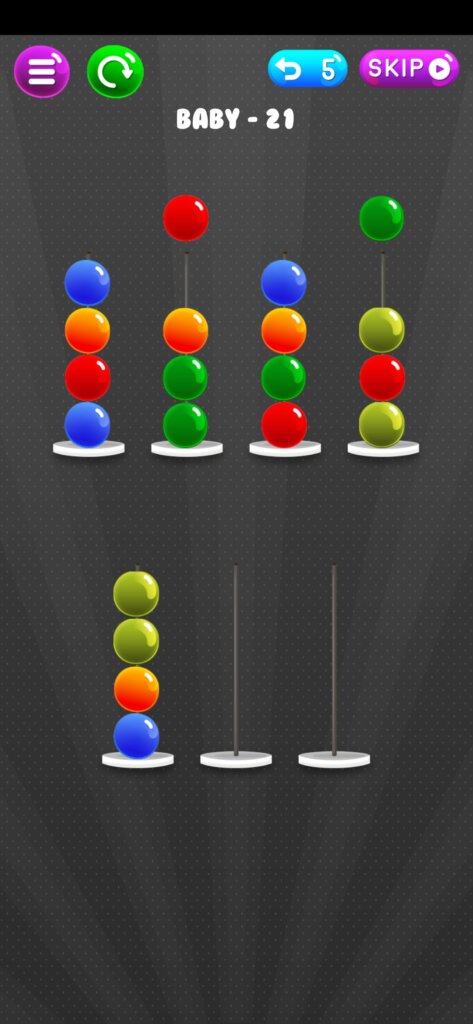 Android: Beads Tower – Sorting Beads Puzzle
iOS: Sorting Tube
3. Easter Egg Jump:
Easter Egg Jump is one of the most popular casual game of 2020 Year. Egg Jump is simple but addictive hyper casual game with 50 levels and 20+ Eggs to unlock with four monsters. All you need to do is, collect coins and unlock more characters and environment. It took 17 Days to me to unlock all levels and Eggs and Monsters.
4. Alpha Merger:
Today we can see many kids spend their time on mobile phones, watching kids videos, poems and even do learnings from mobile phones. For such kids, Alpha Merger is an interactive game, where kids need to select the same alphabets and play the game. It is a kid-friendly game. Kids learn the alphabets and play the alpha merger game with more fun and interaction.
5. Splash Kings:
Splash King is also another game of entertainment, where users need to tap over the screen and move forward to reach another level. ()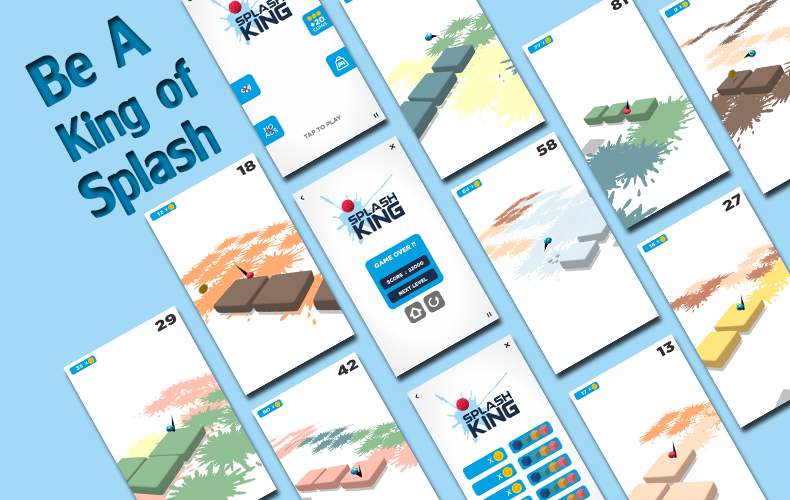 Many more games are there which are developed by Indian companies and are famous all over the world. If a country like China did not allow the outsider companies to promote in their country than we also need to start accepting the domestic production and be a part of Nation development.
Here you can find the list of Chinese apps banned in India with the reasons of banning them in the country.
Above I have mentioned a few games which I love to play and proudly said that they are Made In India. You also start appreciating the developers and share your good or bad reviews so that the developers should able to know where they need to work hard and which work of them is appreciating by their people.